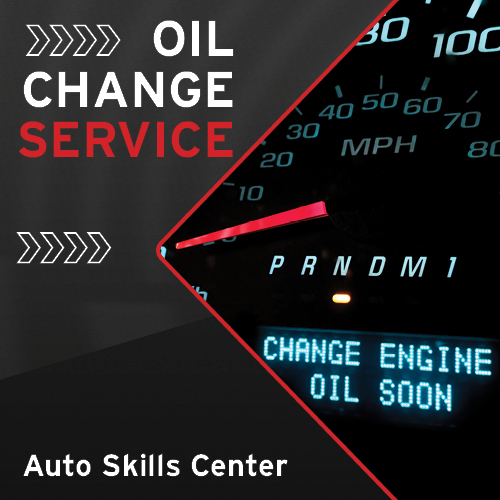 DIY auto care and more!
No one under the age of 12 is allowed on the shop floor; Children aged 12-15 must be accompanied by an adult; Persons aged 16 and older allowed without an adult.
Oil Change
Available by appointment only. Includes tire rotation, top off washer fluid and courtesy vehicle inspection
Basic Conventional
$50 up to 5 qts.
Synthetic
$60 up to 5 qts.
Full Synthetic
$80 up to 5 qts.
Diesel Conventional
$115 up to 13 qts.
Diesel Full Synthetic
$175 up to 13 qts.
Bring your own oil and filter
• Without tire rotation: $20 | Diesels - $40
• Tire rotation, top off washer fluid, and courtesy vehicle inspection: $30 | Diesels - $50
Vehicles must have dip sticks. No luxury vehicles, lowered vehicles, or high-lifted trucks allowed. Additional exclusions may apply. Call for more details.
Additional Services
Basic Diagnostic
$26 (w/data sheets)
Advanced Diagnostic
$40 (w/data sheets)
Jet Wash
$35
Parts Cleaner Rental
$5
Headlight Restoration
$65
Drain Plug Removal
$10/ea
Lock Lug Nut Removal
$5/ea
Lug Nut Studs
$5/ea
Press Work
$15/ea
Press Work Bearings/Springs
$10/ea
Radiator Flush (plus fluid)
$80 (pending staff inspection)
Rotor Turn (no drums)
$15/ea
Transmission Drain & Fill Fluid
$60 1
A/C Service RG 134
$75 plus $1.60/oz of freon. 2
NC State Inspections
Emissions
$30
Safety
$13.60
Tint
$10
Tires
30" and <
31 - 33"
Specialty
Mount
$10/ea
$15
$25
Balance
$10/ea
$15/ea
$25/ea
Repair/Patch
$30/ea
$40/ea
N/A
Plug
$10/ea
N/A
N/A
Usage Fees
Bay
$8/hr
Lift
$10/hr
Premium Bay (if available)
Full bay, rolling tool box, 5% discount.
$20/hr
Storage Fees4
Inside
$10/day
Outside
$10/day
Engine Storage
$1/day
1 Pending tech inspections and manufacturing guidelines.
2 Includes discharge, vacuum test, recharge, and leak test.
3 No long term storage. Storage is available only for the duration of working on vehicle.
Hours
Sunday
Noon - 5PM
Monday
1 - 7 PM
Tuesday
CLOSED
Wednesday
CLOSED
Thursday
1 - 7PM
Friday
11AM - 7 PM
Saturday
9AM - 5PM
Holiday hours may vary.
Cleanup begins 45 minutes before shop closes.
Oil Changes available by appointment only. (910) 451-9306.