Aquatics Maximum Power Intense Training (AMP-IT) is an in-water physical training program that consists of a variety of scientifically-proven, high-intensity exercises provided in an aquatic workout suitable for rehabilitating and reconditioning injured military personnel.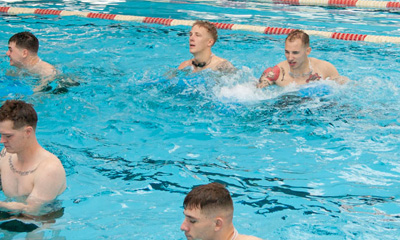 AMP-IT Unit PT
Units may request an instructor to lead an AMP-IT Unit PT session at either the MCB Camp Lejeune Area 2 Pool or the MCAS New River Indoor Pool. Call for availability.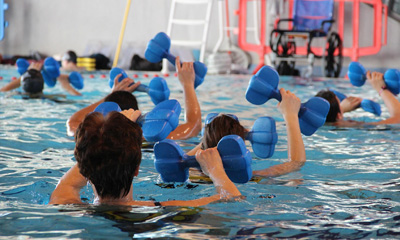 AMP-IT Group Exercise
Classes are offered at the Area 2 Indoor Pool.
*Group Exercise fees apply.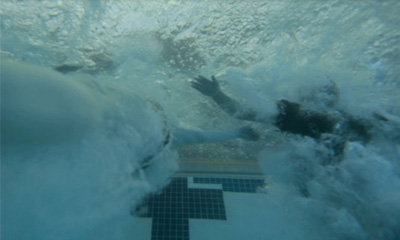 AMP-IT Instructor's Course
Become an instructor and conduct AMP-IT sessions for your unit. Open to NCOs and above. with command authorization. This course falls in line with MCO 6100.13 and will facilitate training for the Unit CCI. Contact our staff to nominate yourself or your Marines.
Hours
Sunday
CLOSED
Monday - Friday
6AM - 1PM
Saturday
11AM - 5PM
Holiday hours may vary.
Hours
Sunday
11AM - 5PM
Monday - Friday
11AM - 7PM
Saturday
11AM - 5PM
Holiday hours may vary.