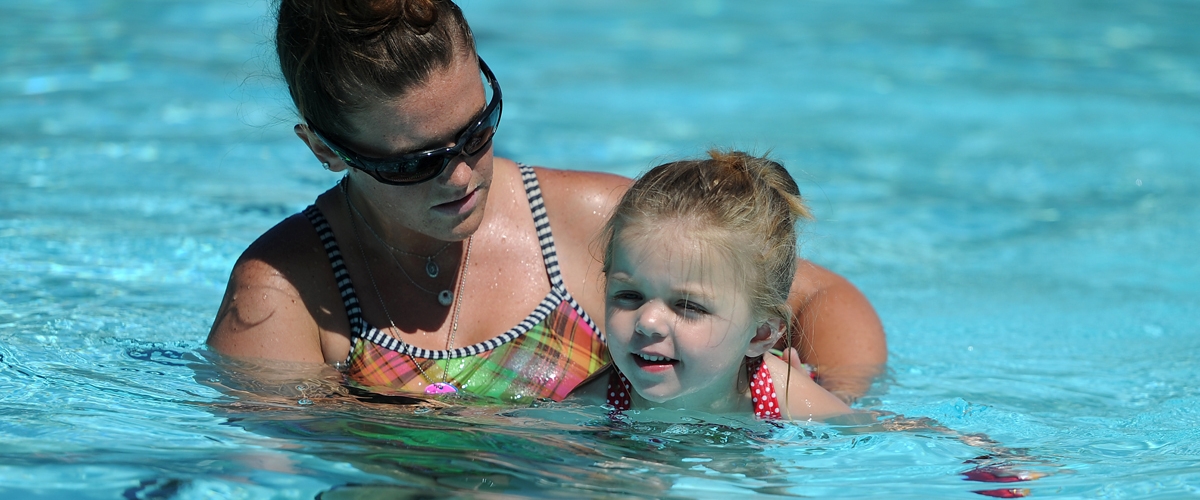 ---
Children love the water. It's sparkly, cold and fun to splash parents with. But water can also be dangerous. Drowning is the leading cause of unintentional injury deaths for children ages 1-4 and the second leading cause of unintentional injury deaths for children ages 1-14. It is silent and happens quickly, but it is preventable. Implementing multiple layers of protection in your home can keep your children safe and prevent drowning in a home pool or spa.
Adult Supervision
A simple step to increase pool safety is ensuring that there's always at least one non-swimming adult present for supervision. If you sense something is amiss, a whistle comes in handy to command everyone's attention promptly. Never take your eyes off children in and around the water. There is no greater layer of protection than constant adult supervision.

Barriers
Fencing or walls with self-closing/self-latching gates restrict access and prevent young children from wandering unsupervised into pools and spas.
Alarms
Alarms set off a loud sound – and even lights – to warn of potential danger. Consider home security features such as door and exit alarms, fence gate alarms, and water level sensors that will alert you if a child enters the pool area.
Safety Covers
To help prevent direct access to a pool when it is not in use, consider a non-penetrating cover which can completely cover the pool and block access to water.
Know How to Respond
In the event something does go wrong, make sure you have training in basic water rescue skills, first aid and CPR. Always keep a phone and rescue equipment by the pool in case of emergency.
Did you know the Aquatics program offers drowning prevention training? Click here to learn more or visit a nearby Marine Corps swimming pool.