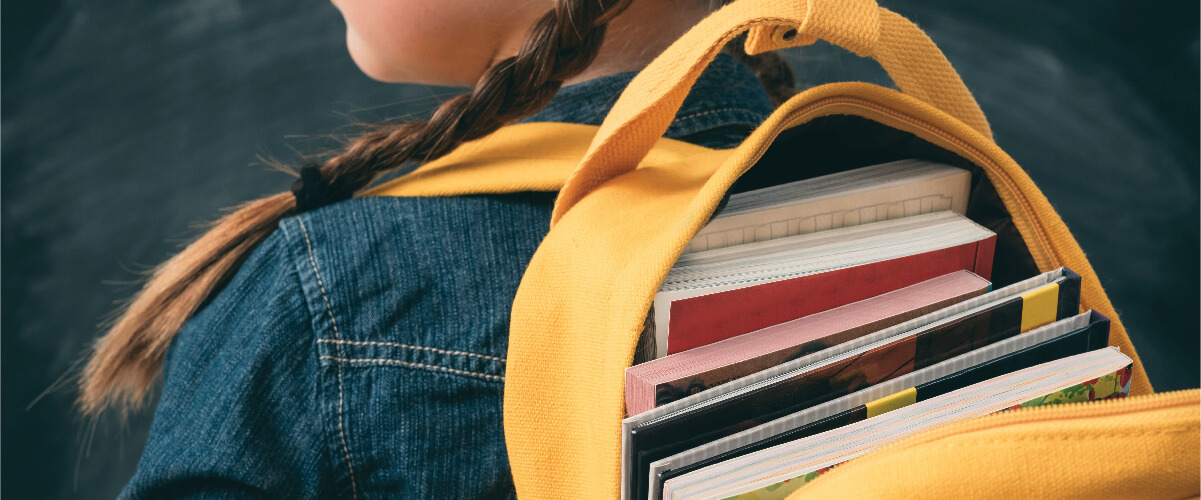 ---
School is out for summer, and many are looking forward to relaxing. Planning for the 2023-2024 school year may be the last thing on our minds, but getting an early jump start can save time by beating the rush and, most importantly, save money. Try these helpful tips to go back to school on a budget:
1. Take inventory: Identify what your child already has and recycle their gently used clothing. Children are constantly growing, so instead of replacing their entire closet all at once, prioritize items needed now. If region that experience all four seasons, have a plan for replacing seasonal staples, especially around common sale or tax holiday timeframes, can positively impact a budget and maximize yearly savings.
2. Plan and create a budget: Before heading to the stores, plan out the necessities such as clothing, shoes, school supplies, etc. After building a list, create a budget that is comfortable for the total family income while still allowing a "bucket" for each child, when multiple children are involved. Be realistic about a budget and prepare for inflation costs. Be sure to stick to the budget you create!
3. Categorize the budget: Create separate categories for traditional school supplies like markers and crayons and another category for technology. Categorize clothing needs by seasons and activities. Make a category for reoccurring fees like dues for extracurricular activities, club memberships, or subscription-based educational resources.
4. Spread out spending: Spread spending over several months. To ease the overall financial impact of back-to-school, don't wait until the end of summer to shop for all of school supplies. Make a plan to spread the expenses out over the summer, and shop for discounts. Research what states may have tax-free weekends for school supplies.
5. Prioritize: Focus on purchasing quality, not just the lowest price. Look for deals, but deals on quality products that will hold up through the school year. That might mean going for brands known for durability or longevity rather than popularity.
It's all about back to school on budget! Planning for back to school is very stressful but taking advantage of some of these tips will help your finances go a long way.
It Matters Where You Shop. The Marine Corps Exchange offers a wide variety of products and brands to meet your school shopping needs on a budget. On average, patrons save up to 25% compared to outside the gate and your purchase is Always Tax-Free. By shopping at the MCX, contributions help fund Marine Corps Community Services, that help Marines stay mission ready. Check out the latest offers and sales, and plan your next shopping trip: https://www.mymcx.com/offers
The Marine Corps Exchange (MCX) is committed to helping Marine Corps families with rewarding students for good grades. The Super Star Student program is for grade K-12 students, including students who attend school at home, who attain an overall B, S, or 3 average or better, for a grading period. California Students must achieve a 2 average, or higher, in the first trimester or second trimester; or average 3 or higher in the third trimester to qualify. All students must be authorized patrons of the MCX.
Participating students may visit their local main MCX customer service within 30 days of receiving their report card. Once eligibility criteria is confirmed, the student will receive one scratch-off card with a guaranteed price. There is an opportunity to win one MCX gift card valued at $5, $10, $25, $50, $100 or $250! Every student will be a WINNER! There is no minimum purchase required.