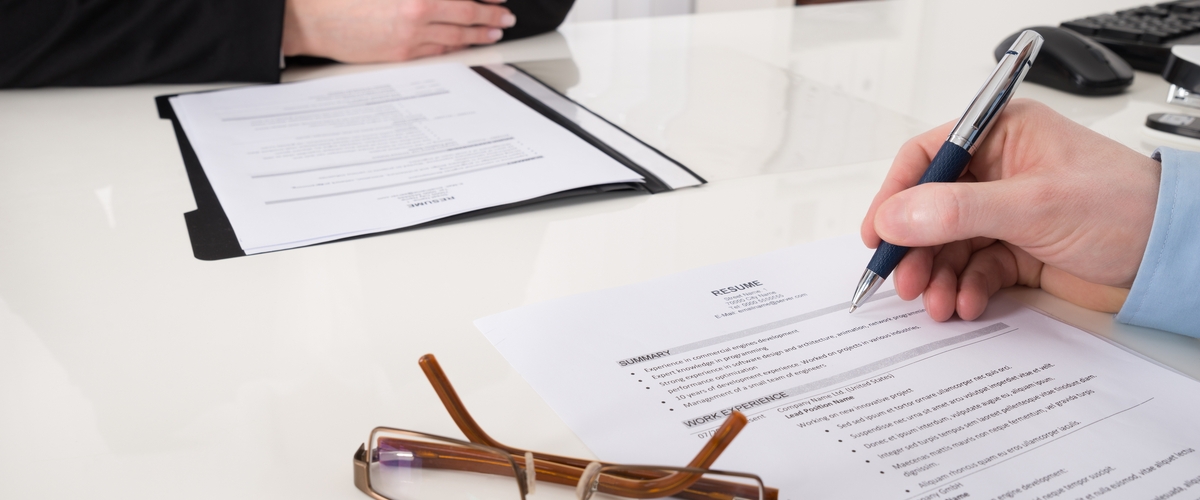 ---
Beginning a job search and trying to figure out your basic competencies? Let's start off by talking about what competencies are and why you need to identify and successfully communicate them during your job search.
What are competencies?
It can be very easy to confuse skills and competencies. Skills are the building blocks of expertise required to perform tasks—such as proficiency in a particular job specific computer program. Competencies are the behaviors or "transferrable" or "soft" skills that distinguish levels of performance.
For example, a successful computer programmer might have expertise in Ruby and C++ (skills) and attention to detail as well as problem solving and the ability to organize data (competencies).
Why you need to identify your core competencies?
Your expertise, as conveyed in your skills, is required for you to successfully perform the tasks your job requires.
Your competencies are no less important—in fact, they are required for you to be successful at your job. Competencies can help you determine how you would "fit" in with a potential employer.
Once you identify your core competencies, you can:
• Target opportunities that require the competencies you possess;
• Weed out opportunities that require competencies that you do not possess; and
• Articulate how you would be a great fit for an opportunity that requires competencies you possess.
Take a few minutes and review this list of possible competencies. Consider whether any of these might be strengths you possess.
| | |
| --- | --- |
| • Attention to detail | • Helping people deal with their problems |
| • Being team oriented | • Identifying problem areas |
| • Change leadership | • Initiative |
| • Coaching | • Motivating self and others |
| • Collaboration | • Organizational understanding |
| • Conducting surveys and interviews | • Organizing people, data, or things |
| • Cooperating with a work team | • Organizing thoughts clearly |
| • Coordinating effectively | • Planning and organizing |
| • Creativity | • Problem solving/analytical thinking |
| • Customer focus | • Researching information thoroughly |
| • Delegation | • Resolving conflicts |
| • Evaluating performance | • Results-focused |
| • Evaluating processes | • Supervising and leading |
| • Excellent oral communication skills | • Technical expertise |
| • Excellent written communication skills | • Working on and completing projects |
| • Focusing on the customer | • Working under deadlines |
| • Following well-defined instructions | • Writing instructions |
| • Handling complaints | |

Why do you need to successfully communicate them during your job search?
Communicating your competencies in your job search helps potential employers envision the contributions you would make to their organization.
Bonus points if you research the potential employer and tailor your competencies to reflect the competencies they desire in their employees.
Let's tie it all together.
Competencies are your behavioral, transferrable skills. Once you have identified yours, they can help you determine which opportunities might be a good fit for you. Effectively communicating your competencies can help a potential employer determine if you might be a good fit for them.
Check out the University of New Hampshire's Human Resources Guide Job Competencies. It includes specific competencies that many organizations desire in its employees, and provides an excellent example of what they are, why they are important, and how an employer uses them. This is exactly the sort of thing you'd want to find and incorporate into your tailored resume if you were considering this organization as a potential employer.
This should be familiar if you've already completed the Department of Labor Employment Workshop (DOLEW) during the Transition Readiness Seminar. If you haven't completed it yet, you'll have the opportunity to work on this in the Identify Your Skills and Values section.
Still searching for more in-depth regarding your job search and resume development? Contact your installation's Transition Readiness and Family Member Employment Assistance staff and ask the Marine For Life Network on LinkedIn.

Adapted from the Interviewing Techniques course.
Like Marine For Life on Facebook!
Follow Marine For Life on LinkedIn!