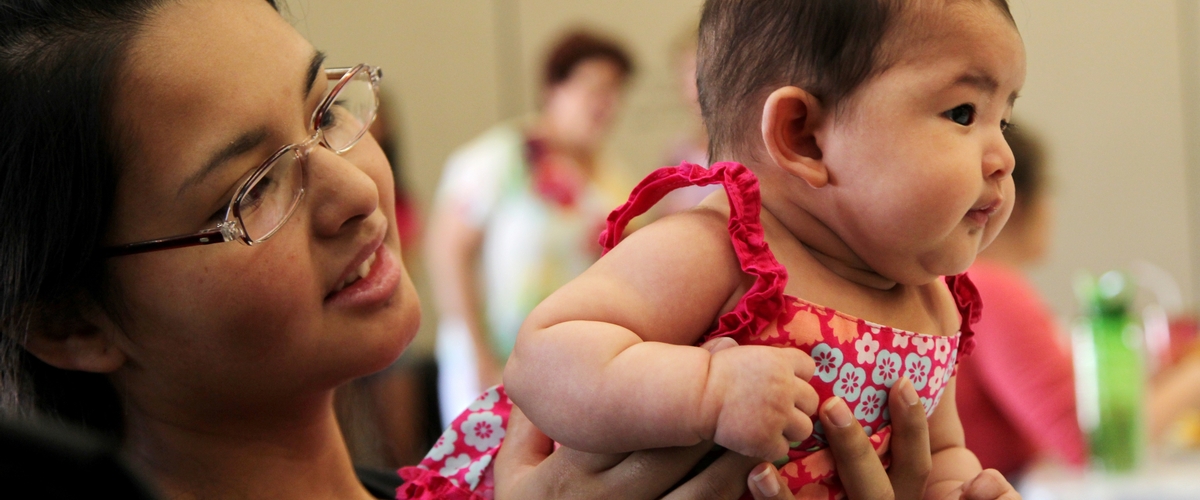 ---
August is national breastfeeding awareness month. Leading health organizations such as the American Academy of Pediatrics recommend that all babies are exclusively breastfed for the first six months of their lives and continue breastfeeding with appropriate complementary foods for at least one year.
Research has demonstrated that mothers who breastfeed get more sleep and better quality of sleep. Breastfeeding also reduces maternal stress and promotes mother-child bonding. Breastfeeding protects the mother against premenopausal breast cancer and osteoporosis. It may also help protect children against Sudden Infant Death Syndrome, as well as improve a baby's cognitive performance.
Mothers who breastfeed can save money by not having to purchase expensive infant formula. The financial benefits of breastfeeding also include reduced health costs and fewer missed work days for parents. Through the nutrients in breastmilk, children develop antibodies against certain diseases, leading to lifelong immune responses. These children are less likely to develop ear infections, diarrhea, and respiratory illness. This means that mothers who breastfeed will miss less work in the long run. Breastfed children are also less likely to develop childhood obesity.
Some mothers may choose to formula feed their babies or find it difficult to breastfeed. Mothers who have never been exposed to breastfeeding are less likely to choose this feeding option. If the mother's partner, family members, or other support people do not understand the breastfeeding process or have negative attitudes about it, this may impact a mother's desire to breastfeed.
Additionally, there is still stigma that breastfeeding in public is unacceptable, and mothers may encounter challenges finding a place to breastfeed or pump other than a public restroom or the privacy of their vehicle. The
USMC New Parent Support Program (NPSP)
home visitors can provide education and support to mothers as they consider feeding options for their babies. NPSP home visitors can help mothers who desire to breastfeed overcome some of the challenges they may experience with breastfeeding. Home visitors will also assist families with understanding how to properly prepare and store formula if the family chooses this feeding option.
NPSP offers classes and groups as well as individualized assistance to families via home or office visits to help Marines and their family members develop skills to provide optimal parenting for children. Home visitors provide education and support to families who are pregnant and/or expecting a child through the youngest child's 5th birthday. Services are free and some services are offered outside normal duty hours to accommodate the needs of working parents. Parents desiring more information about NPSP services should call their
installation's NPSP
, located within the
Family Advocacy Program
.