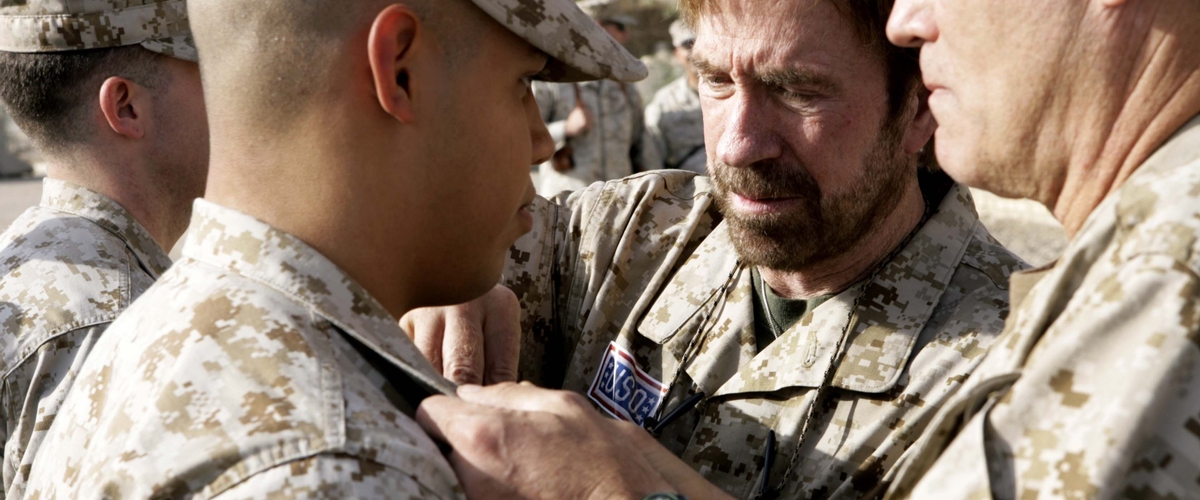 ---
Protect What You've Earned. As a Marine, it's a phrase you know and endorse. Who else is a proponent of PWYE? None other than Chuck Norris. Norris, who served in the Air Force before rising to fame, says in his video that he was named an honorary Marine several years ago and has been proud of that distinction ever since.
"Not everyone has the guts, the will, the determination and the courage to accept that challenge — but you did. So protect what you've earned," said Norris.
Check out Norris' video below.
Don't know about PWYE? PWYE is a simple decision-making framework for individual Marines and Sailors to consider what is best for them in personal behavior and individual actions, protecting rank, money, prestige, respect and admiration of family and friends; benefits of honorable service to include veteran status and the GI Bill; and all of the options in later life that come with the above. It is all about encouraging Marines and Sailors to act in their own best interest.
To learn even more about PWYE, go here.