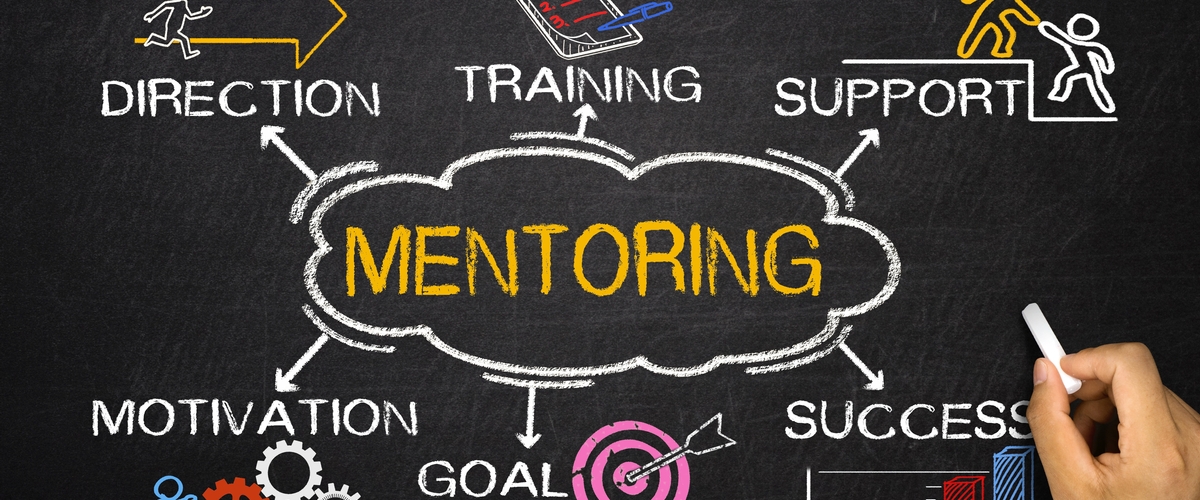 ---
To support National Mentoring Month the Marine For Life Network hosted a Facebook Q&A session with eMentor. Here are the top ten things you need to know about eMentor.
eMentor is a world-wide, award winning online mentor program specializing in mentoring the military community.
Since its inception in 2009, the program has served more than 10,000 participants, including men and women, officers and enlisted, members and veterans of all branches of the service, military spouses, officers-in-training, and mentors from nearly every industry. Participation in eMentor is free to all participants and mentoring connections are typically designed to last six months.
eMentor is powered by AcademyWomen.
AcademyWomen is a global leadership and professional development nonprofit organization founded in 2003 to empower women military leaders and veterans through mentoring, training, and growth opportunities to impact positive change locally, nationally, and globally.
There are three distinct communities in eMentor.
- Veteran and Military Spouse eMentor, is open to ALL active, guard, reserve and veteran men and women, and their spouses.
- The Military Women eMentor community is open to ALL active, guard, reserve, and veteran women of the US Armed Forces. This program ensures that women who have gone through military training have the opportunity to benefit from a community and Mentors who share a common history.
- For the Military Entrepreneur eMentor community, protégés must be graduates of Syracuse IVMF's Entrepreneurship Programs. Although protégés must be alumni of the IVMF programs, mentors are business owners and/or leaders from a wide range of industries who can provide perspective and insights to the protégé entrepreneurs.
eMentor has procedures set in place to protect their community.
The eMentor program is managed by highly skilled community managers who monitor and track registration, matching, engagement and progress. All information is tightly controlled and participants determine what they would like to make public within the communities.
eMentor offers flexibility to their mentors.
eMentor's pool of mentors have a variety of life experiences. The mentors are active duty military, veterans, military spouses, industry experts, and leaders from a wide range of organizations. If you would like to be a mentor, you will be able to volunteer as your schedule permits from wherever you are — by connecting with Protégés online, 24/7 — for one-on-one, email and phone-based mentoring relationships. There is no minimum time commitment, but most Mentors engage with their Protégés for an average of 60 – 90 minutes per month.
You get to choose your mentor.
After signing up, you will be asked to fill out a thorough profile to determine your mentoring needs. Once you complete your profile, you will receive suggested mentors who can support you based on your situation. When you see an appropriate match, you can request a mentoring connection.
They have won professional accolades!
eMentor has been awarded HR.com's Leadership Excellence Awards for Best Mentoring Program Nationally for the past four years.
They are in the mentoring business for the right reasons.
eMentor is not funded by recruiters or partners who have ulterior motives. Instead, eMentor's funding and programming is focused on purely supporting the participants through their particular challenges.
You will get out of it what you put into it.
The eMentor program helps to guide protégés with recommendations, frameworks, and suggestions for conversations, but protégés get out of it what they put into it. eMentor encourages all protégés to come into the program ready to wrestle with tough questions and invest in a mentoring relationship. Additionally, they recommend participants to communicate often with their mentor. At the start of the mentoring connection, protégés should work to build a good foundation with their mentor and to set clear expectations for the relationship. As the connection matures, regular communication is helpful and will keep you both on the same page.
Are you ready to connect? Head over to eMentor today and get started!
Still searching for more in-depth assistance with mentoring? Contact your installation's Marine & Family Program's Transition Readiness staff. Do you want to participate in a future M4L Facebook Q&A? Join the Marine For Life Network by visiting the website and completing the form.
You can also follow Marine for Life on LinkedIn, Facebook, and Twitter.