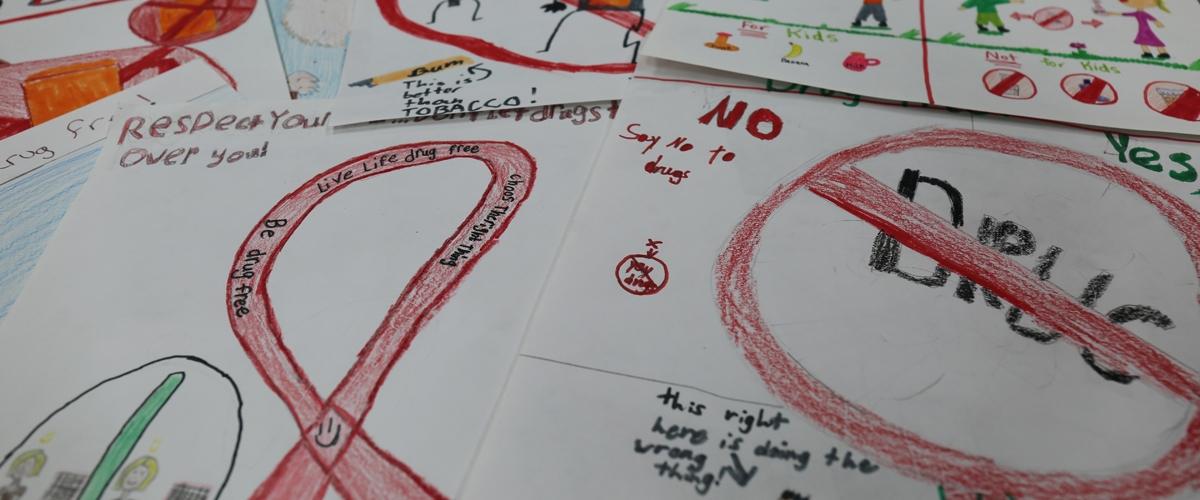 ---
Millions of people will gather to raise awareness regarding the need for alcohol, tobacco and other drug and violence prevention, early intervention, and treatment services during Red Ribbon Week Oct. 23-31, 2016.
Marines are not immune to substance misuse problems that affect the rest of our society. Such substance use is incompatible with readiness, maintenance of high standards of performance, and discipline. The Marine Corps Substance Abuse Program (SAP) achieves its mission by employing evidence-based programming and practices, including prevention education and initiatives, substance use disorder counseling, and drug and alcohol deterrent activities. The operational readiness and health of the Marine Corps is a collaboration with the Community Counseling and Family Advocacy Programs, as well as the Navy Bureau of Medicine and Surgery and community partners to eliminate problematic substance abuse.
The Secretary of Defense for Personnel and Readiness designated the eight-day celebration which has become the annual catalyst to show intolerance for drugs in our schools, work places, and communities.
Alcohol is a key factor in a range of behavioral health issues, e.g., post-traumatic stress disorder, sexual assault, family violence, and death. Internal and external reports and surveys have repeatedly shown alcohol to be a common factor in behavioral health issues. Marines with multiple deployments and combat exposure are at greatest risk for developing substance misuse problems. They are more apt to engage in early onset, heavy, weekly drinking and binge drinking, to suffer alcohol and other drug-related problems, and to have a greater use of prescription behavioral health medications. They are also more likely to start tobacco use or relapse to tobacco use.
Red Ribbon Week honors the memory of Drug Enforcement Administration Special Agent and former Marine Enrique (Kiki) Camarena who was murdered by drug traffickers in 1985. This annual observance of the continuing work to make a drug-free Marine Corps is the oldest and largest drug prevention campaign in the country and will be marked by commands setting aside time to emphasize the benefits of pursuing a drug-free lifestyle.
For more information, contact you installation's Substance Abuse Counseling Center.