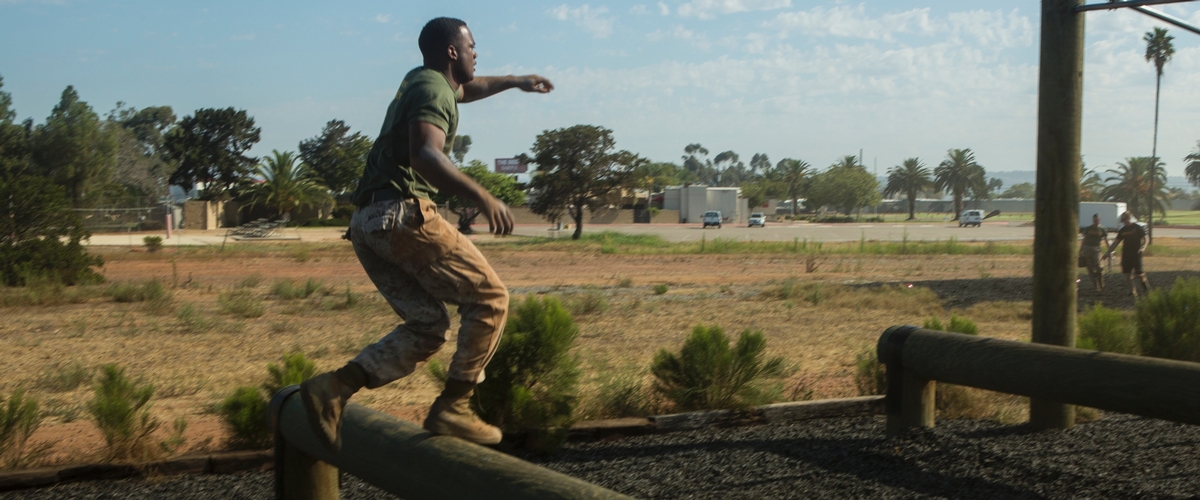 ---
The 2nd Annual HITT Championship took place aboard Marine Corps Air Station Miramar, California, August 15 through 18.
In July, preliminary competitions were held at installations across the Marine Corps. The top 32 male and female athletes were invited to MCAS Miramar to compete for the title of Ultimate HITT Athlete.
Marines tested their strength and stamina through a series of events: a 500-yard power shuttle, a 500-yard battle skills challenge, an amphibious tactical challenge, a maneuver under fire tactical course, and the tactical fitness challenge. "The championship events are designed to showcase a combination of tactical skills with athleticism during a grueling three day schedule consisting of five events that will challenge competitors on their mental and physical capabilities," said Ryan Massimo, HITT Program Manager.
After several days of intense competition Cpl. Ethan Mawhinney, a Marine Air-Ground Task Force planner, stationed at Camp Allen, Virginia, and Sgt. Calie Jacobsen, a nondestructive inspection technician, stationed at MCAS Miramar, took home the title.
Do you think you have what it takes? Click here to see training tips from this year's finalist. To learn more about the HITT Championship and the High Intensity Tactical Training program, click here.