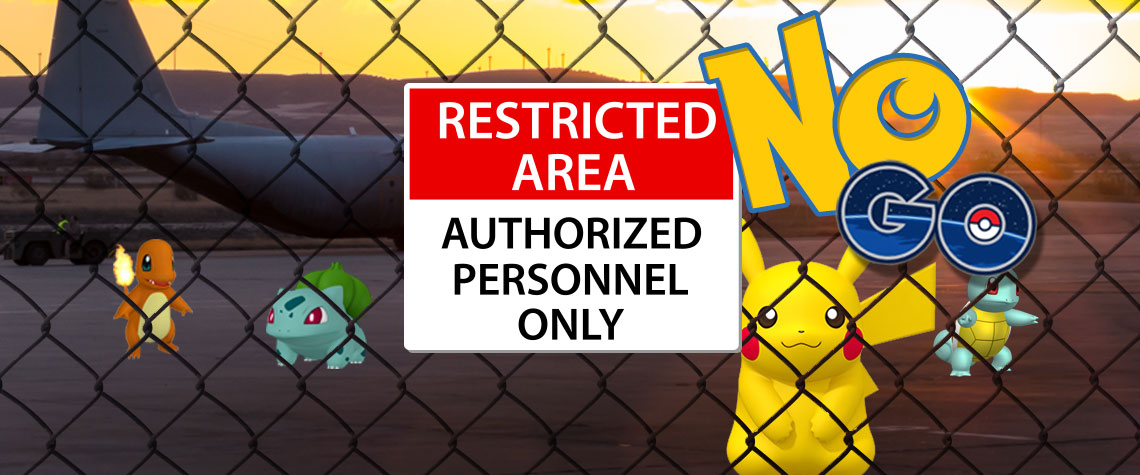 ---
It's time for a few guidelines, gamers.
Since the launch of the augmented reality game Pokémon Go last week our military installations have seen an influx of Pokémon. While we appreciate your efforts to "catch them all" and keep our premises secure, we ask that you keep the following tips in mind:
Do not chase Pokémon into controlled or restricted areas, buildings or homes on base.
Always be vigilant of your surroundings, especially in parking lots or while crossing roads.
Do not play while driving, and be on the lookout for pedestrians or cyclists who may be engrossed in the game themselves and not paying attention to their surroundings.
Do not use the camera function on your phone in areas where taking photos or videos is prohibited.
There may be an increase in unauthorized individuals trying to gain access to Marine Corps installations in order to assist you with your Pokémon catching efforts. Always report any suspicious or criminal activity to your appropriate chain of command.
If you would rather do your gaming indoors, visit your local Single Marine Program (SMP) House, where you can find recreation centers, internet cafes, game rooms, and more. Click here to locate one near you.