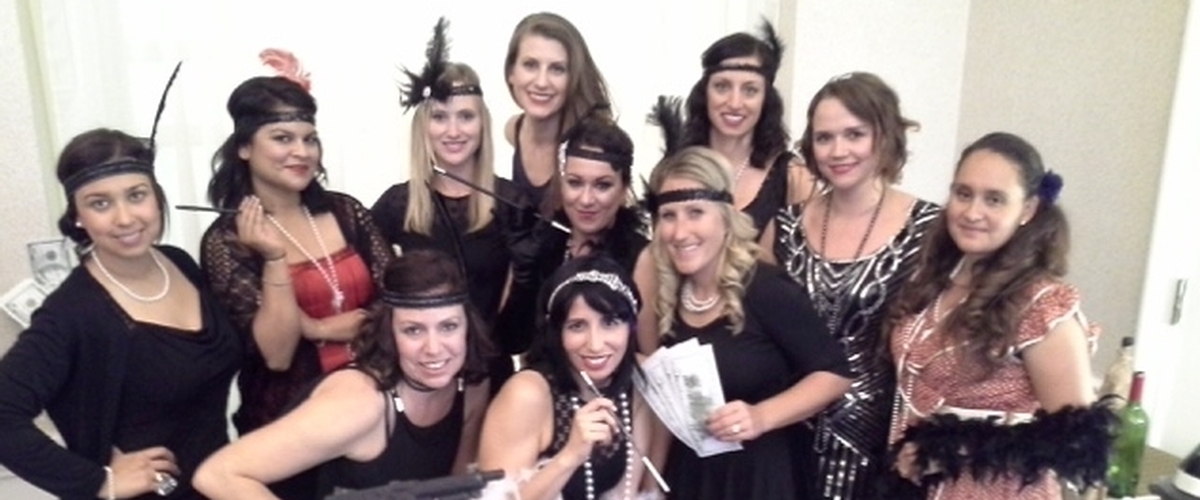 ---
When was the last time you said thank you to your military spouse? Empty beds, dirty boots, long separations, constant moves… military spouses carry a heavy burden, which they gladly shoulder in order to create a home, regardless of where they are stationed.
It is rare that military spouses pause to reflect and celebrate the contributions they make to their service member and the Marine Corps. On May 3rd, Marine Corps Base Quantico gave them the opportunity to do so by hosting a "Roaring Twenties" celebration. The event, hosted by hosted by Quantico Marine Corps Family Team Building (MCFTB), was full of fun and free activities. The Quantico MCFTB Director, Joyce Murphy, said "we are honored to share their presence and thank them as they prepare to rise to the challenge again tomorrow."
Spouses of all ranks were celebrated with a night of appreciation stations and a rousing game of Bunco. Early in the evening, spouses made their entrance, bejeweled and dapper, on a mission to celebrate their roles in the military and the impacts they have made on the Marine Corps. Friendships were forged, community connections were made, and their contributions celebrated.
During the evening's events, spouses were honored with a message from the President of the United States about their importance to the mission and our country. But perhaps the most moving moment of the evening came when a Marine stood up and shared the impact that support from military spouses has made on his experience with the Marine Corps. His message reaffirmed that the success of the service member always begins and ends at home.
On behalf of the Marine Corps, thank you for all your sacrifices, endurance, and the commitment you have displayed towards your Marine, the Corps, and our nation.
To learn more about Marine Corps Family Team Building events near you, click here.