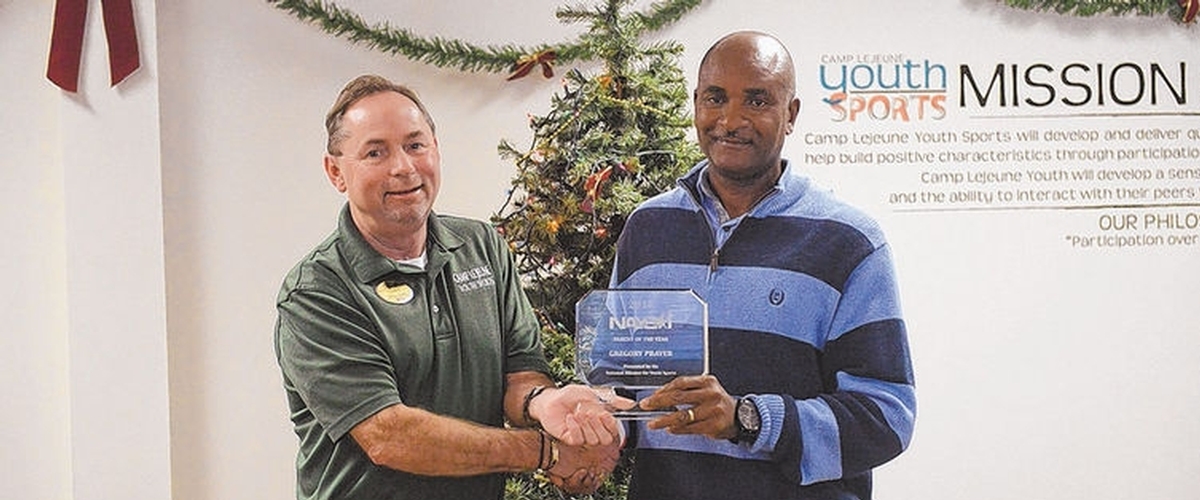 ---
The National Alliance for Youth Sports (NAYS) 15th annual Youth Sports Congress recognized professionals and U.S. military bases worldwide in November 2016 in Orlando, Fla.
Parent of the Year, Gregory Prayer was honored by NAYS for providing more than 4,100 hours of volunteer service to the youth sports programs with the Camp Lejeune - New River community in North Carolina. Prayer volunteer service came natural to him after serving his country for nearly 27 years in the United States Marine Corps.
"I think it's very important for kids to have someone who is there for them, to help them with sports, and help teach them life lessons," said Prayer.
The Marine Corps Volunteer Program provides volunteer opportunities to active duty personnel, their family members, retirees, veterans and civilians to connect the installation and community volunteer resources. Across the globe Marines, Sailors and their families are giving back to the Marine Corps community. Marines are supporting other Marines while families are supporting other families and countless volunteers are serving in the local communities.
For more information regarding specific installation activities and volunteer opportunities, contact your local Volunteer Coordinator.