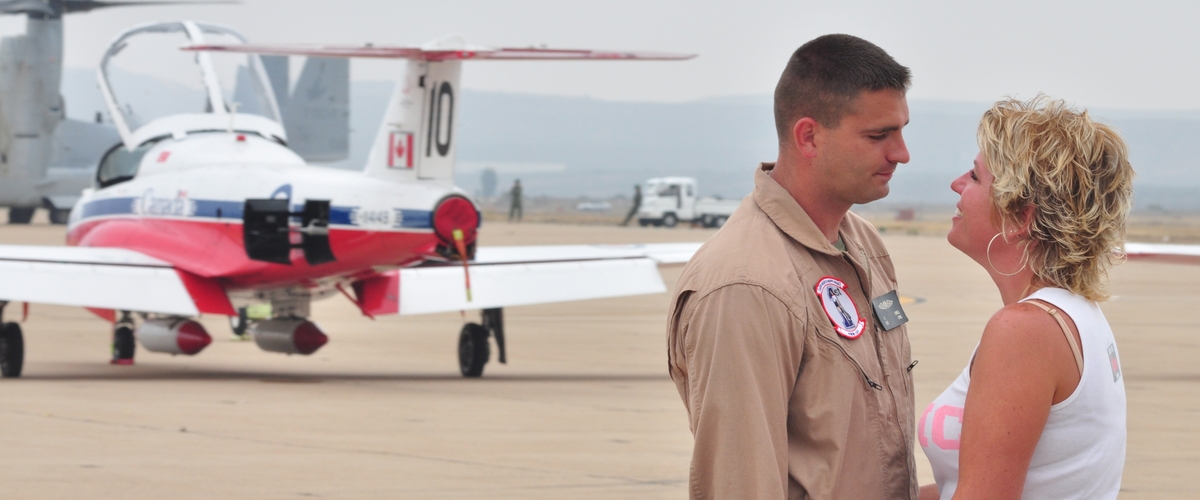 ---
The Marine Corps has its own language, and the Unit, Personal and Family Readiness Program is no different. Here are a few cheats to help you better understand what the FRO may be trying to tell you.
Unit, Personal and Family Readiness Program: The unit's family readiness program which supports the Marines, spouses, and any other designated contacts authorized by the Marine.
Collateral Duty FRO: A Marine within the unit filling the role as a FRO who is responsible for the unit's family readiness program. A collateral duty FRO is also referred to as a FRO. They have the same responsibilities as a funded FRO, but have additional responsibilities within the unit.
Command Team: A group of unit members that discuss family readiness trends, challenges, and solutions, then develops solutions. Upcoming unit events and opportunities are also addressed. Command Teams usually meet on a monthly basis. The Command Team is comprised of the Commanding Officer/Commanding General, the Executive Officer/Chief of Staff, Sergeant Major/Senior Enlisted, Chaplain, FRO, Single Marine Representative, and Command Team Advisors.
Command Team Advisor (CTA): Usually a spouse within the unit that is part of the Command Team. The CTA provides feedback and guidance to the Command Team on issues/concerns within their audience. For example, a seasoned spouse CTA may provide feedback about the challenges spouses face with employment. A single-parent Marine CTA may provide feedback about the challenges single-parent Marines face securing childcare before 0600 for a 0530 battalion hike.
Family Readiness Assistant (FRA): A volunteer within the unit that supports the Commander's family readiness vision. All FRAs are trained to ensure integrity and standardization.
Hail & Farewell: A unit event welcoming new Marines to the command and saying farewell to those Marines leaving the command. Often, spouses are invited to attend.
River City: The term used to convey all communication from a location has been stopped due to an incident.The communication is resumed once all information has been gathered and any necessary notifications have been made. This ensures the information released is accurate and appropriate.
Have more questions? To learn more about the Unit, Personal and Family Readiness Program, click here.