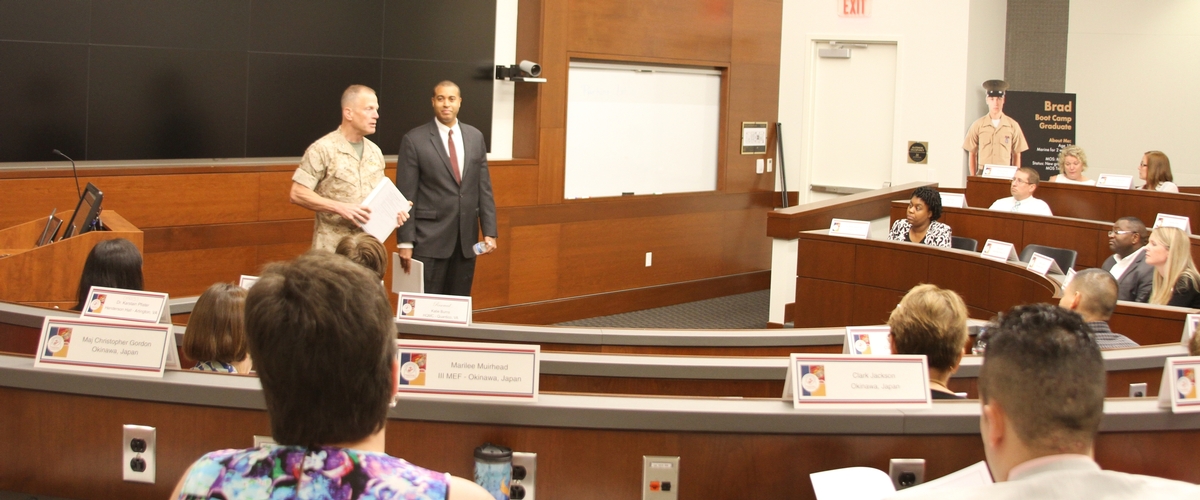 ---
Have you ever used the Marine Corps Community Counseling Program? What about the Family Advocacy Program or the DSTRESS Line? Did you have a positive experience? Well, your next experience is sure to be even better.
This week health officials and senior leaders from the Navy and Marine Corps gathered at the Marine Corps University, Quantico, VA for the annual Behavioral Health Executive Course. The aim of this three day course is to improve the delivery of psychological health care and enhance the future development of services available to Marine Corps installations and Operational Forces.
The course focuses on a community health approach and equips health leaders across the nation with the skills needed to address life's challenges before there is significant impact to performance in the duties and relationships of Marines and Sailors.
The theme of this year's course is "One Team." The Assistant Secretary of the Navy Franklin R. Parker, with Manpower and Reserve Affairs, echoed this sense of unity as he told Behavioral Health officials today that together as a team, they work daily to provide peace of mind to quiet minds that are troubled. "Each of you are a support network," said Parker. "Without people, nothing else matters. Extend your hands to our Marines and Sailors and my steadfast support will be there."
Creating opportunities that allow leaders from throughout the Marine Corps to meet and collaborate is essential for effective communication across behavioral health services and between installations. It also helps enhance the public health approach for all prevention programs. The public health approach involves five evidence-based steps: identify the problem, identify risk/protective factors, develop and test interventions, implement interventions, and evaluate interventions, then repeat the process.
If you would like to experience this new collaborative approach for yourself, visit the behavioral health services on your installation: