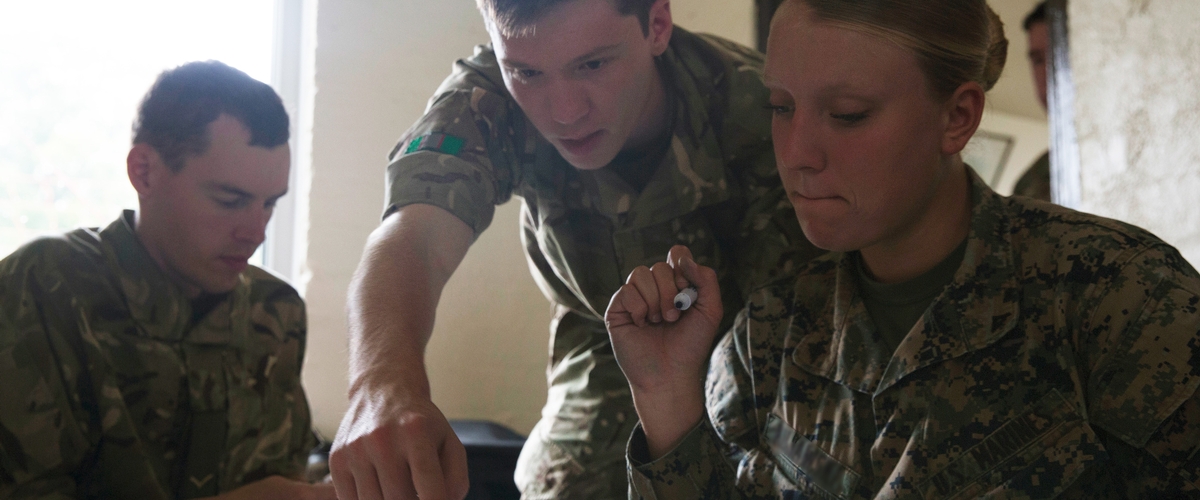 ---
You've probably heard the adage, "where there's a will, there's a way." That's a powerful statement about determination. But how about the variation, "where there's a skill, there's a way?" Employers want to hire skillful individuals. Skills (and determination) solve problems. Making the best of your skillsets should help you overcome difficult problems.
So, what are your skills? If you are having trouble identifying them, consider this approach. Focus instead on your accomplishments. Then backtrack to the skills (and character traits) that helped you succeed. The following is an example of a Marine who used this method to determine his best skillsets.
"While I was doing contract work as a project manager for ABC pharmacy, the store manager mentioned in a staff meeting that sales of certain news magazines were unusually low. I thought about it for a while and suggested a remedy which included re-arranging magazine racks at the cashiers' stations and having cashiers wear a 'Got News' button.
My idea resulted in a 17% increase in sales of news magazines over the next few months.
Looking back on this event, these are the skills and character traits I think helped me achieve this success.
Initiative – I went beyond my job description and made a suggestion.
Resourcefulness – To help my plan succeed, I visited a competing pharmacy to see how they marketed news magazines.
Creativity – My creativity drove the the idea itself, including the button.
Visualization – With this skill, I was able to 'see' the idea implemented and clearly follow through on it.
Communication – I presented the idea clearly and succinctly to the store manager so that she understood the details of my plan and how to implement it.
Influence (leadership) – Having and cultivating this skill helped me get 'buy-in' from the head cashier and other employees.
Collaboration – This helped me 'team' with cashiers to wear the button."
As you prepare for an interview, take a few minutes to recall a work-related (ideally) accomplishment that showcases the skills and character traits required or preferred for the position you seek. Get your thoughts on paper and then practice telling your 'story.'
Similarly, if you are asked to prepare a list of your skills, start by identifying problems you solved and work backward to uncover how it all happened – your skills.
Still searching for more in-depth assistance with skill development? Contact your installation's Transition Readiness staff and ask the Marine For Life Network on LinkedIn. You can also follow Marine for Life on Facebook!