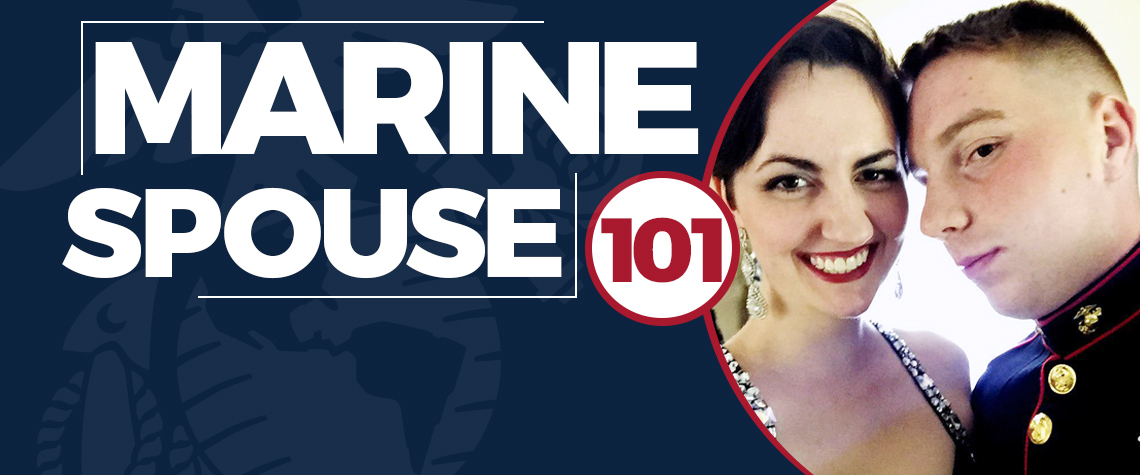 ---
Marine Spouse 101: A new spouse series that highlights the challenges and adventures of a soon-to-be Marine spouse. Follow her story as she begins her Marine Corps journey.
So you've made it through the first week away from your soon-to-be Marine, counting the days until you hear from him or her. You've probably already waded through all sorts of advice from military bloggers and sites, but it just doesn't connect you to the Marine Corps community.
The truth is, finding that sense of belonging and community isn't always easy – maybe that's what brought you to MCCS Forward. Keeping a relationship alive is all about communication and while you may be limited to letters or the occasional phone call, it helps keep a connection going. Letters aren't just words on paper, they're a means to convey your feelings through an unspoken connection. Even if your Marine doesn't have time to read them all, at least pouring out your thoughts on paper helps keeps the communication going. It's okay to share the bad days too. Trust yourself to do what feels right, and sometimes that includes a letter where everything isn't perfect.
Of course, letters might not be enough to curb those lonely feelings, but there are other ways to cope. Take the time to take care of yourself, whether that means treating yourself to mani/pedi, exercising, or spending quality time with friends. Do what you love and don't think of the distance as a challenge, but as a chance to build your sense of independence.
You now belong to the Marine Corps community.
Duty - Honor - Courage are its Ethos.
Welcome aboard!

......
About the author: Kelsey Ghering is a senior English major at Gannon University in Erie, Pa. She is the editor-in-chief of Gannon's student newspaper and engaged to a Marine stationed at Camp Lejeune.