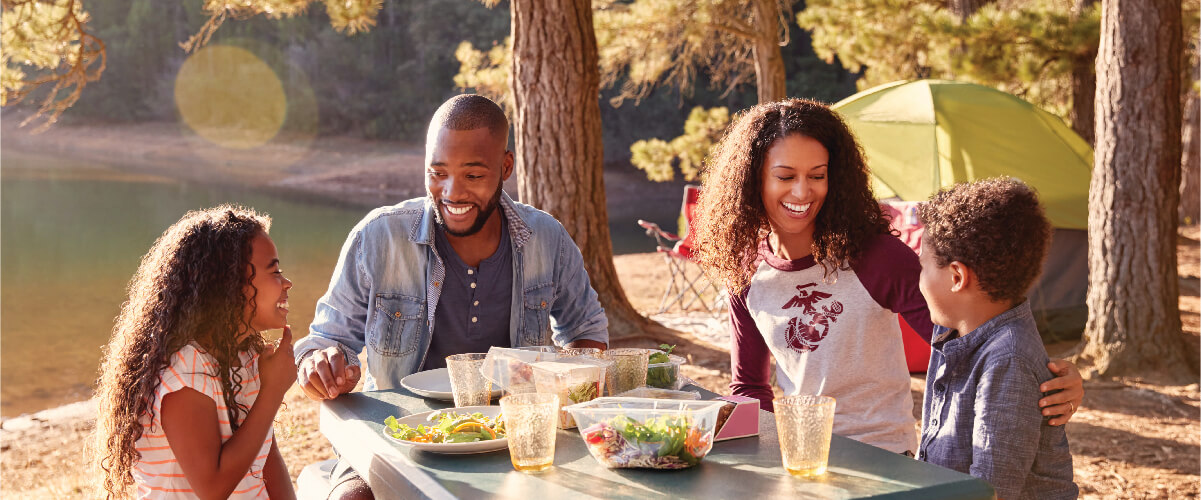 ---
A great way to recharge batteries, reconnect with family and friends, and experience the great outdoors is through camping. Military bases throughout the United States (U.S.) feature camping areas for active duty, reservists, retirees, and military veteran patrons. Marine Corps Community Services (www.usmc-mccs.org) is a super resource for planning your trek of a lifetime across the United States.
MCCS locations on the east coast, west coast, and Hawaii offer breathtaking scenery and unforgettable experiences.
Most MCCS locations feature campgrounds and Recreational Vehicles (RV) sites, often co-located with many outdoor activities. The warm Pacific waters at Camp Pendleton, California provide an extremely relaxing and engaging experience. Lake Martinez in Arizona is a hidden gem within the MCCS portfolio. MCCS offers enough options to keep any outdoorsman busy, including swimming, fishing, hiking, cabin rentals, RV spaces, and tent sites to make your stay at the lake enjoyable. Additionally, MCCS at Lake Martinez offers a variety of watercraft, such as boats, kayaks, paddleboards, and more!
Expanding to other Services, patrons can easily find military bases with campgrounds and RV spaces across the Midwest to bookend that outdoor and mobile vacation of a lifetime.