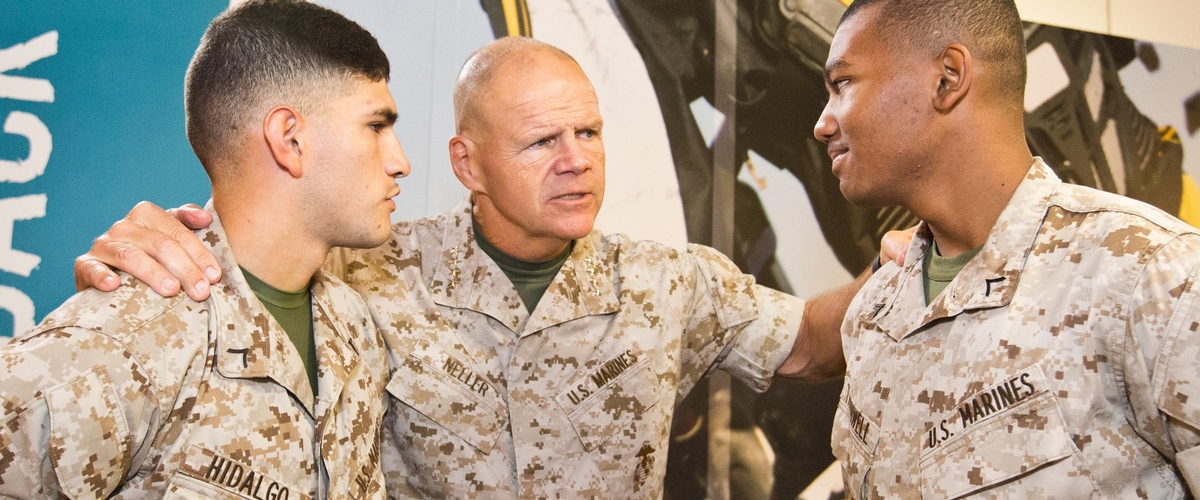 ---
Marines are America's expeditionary force in readiness—not just in battle, but every day. We never leave a Marine behind. If you see a fellow Marine who needs help, step up and step in.
That's the latest message from the Commandant and Sergeant Major of the Marine Corps, posted to Facebook and Twitter on 14 March 2016 and also shown below. "One of my goals as your Commandant," General Neller says in the video, "is to see every Marine be successful. So my challenge to you -- not just today, but every day -- is to look around and see who might be struggling. Ask them, 'how can I help?'" By being attentive and stepping in, Marines can help prevent destructive and criminal conduct, such as sexual assault, alcohol misuse, and suicide.
Note: Due to network traffic, there may be a short delay before the video below appears.
For more information on the Sexual Assault Prevention and Response Program, click here.