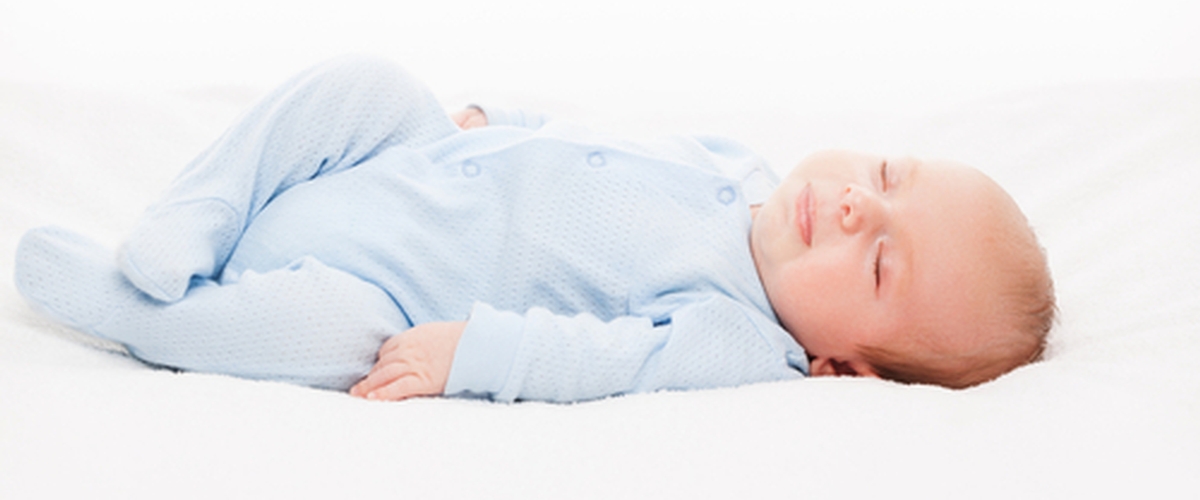 ---
Bringing home a newborn baby can be both a thrilling and terrifying experience. Now that they hold a tiny life in their hands, new parents are very concerned with how to keep their child safe. One of the biggest fears concerns Sudden Infant Death Syndrome (SIDS), which is the leading cause of death in infants between one month and one year of age. During this time, babies are also at increased risk of accidental suffocation and strangulation during sleep.
Although the thought of SIDS can be terrifying for any parent, simple steps exist that can be taken to reduce the risk of SIDS and other sleep-related deaths. Check out these tips from the American Academy of Pediatrics on how you can create a safe sleeping environment for your infant.
Always place your baby to sleep on his or her back. This should be done for both naps and at night. If your baby rolls over in his or her sleep, you don't need to reposition them.
Share your room, not your bed. Keep your baby's sleep area in the same room next to where you sleep. This is recommended for at least the first 6 months of life.
Use a firm sleep surface covered by a fitted sheet. No blankets, toys, bumpers, or other items should be in the sleeping area. Wearable blankets are preferable if you are concerned your baby may be cold.
Your baby should not sleep in an adult bed, on a couch, or on a chair alone, with you or with anyone else. It is easy for a baby to get trapped between two objects or to be accidently rolled over on.
Your baby should not sleep in more than one layer of clothing above what an adult would wear to be comfortable. Do not let your baby get too hot during sleep.
All babies deserve to sleep safely. Taking the steps listed here can reduce the risk of sleep-related deaths. The New Parent Support Program is available if you would like more information about how to keep your baby safe, learn parenting skills, and what to expect as your child ages. You can also look at online resources such as www.MilitaryOneSource.mil and www.HealthyChildren.org.