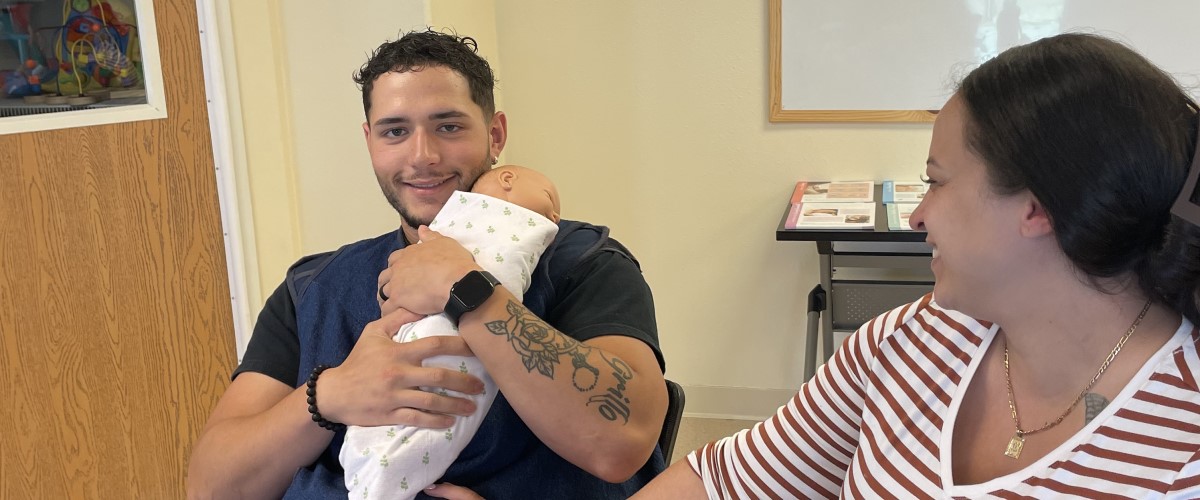 ---
Whether you're a first-time parent or want to acquire new parenting skills, the Baby Boot Camp class is a wonderful resource as you navigate caring for your new baby. This free class from MCCS provides practical parenting advice, strategies, and tools and covers topics including:
Transition into Parenthood
Infant Care
Infant Nutrition
Child Safety
Postpartum Adjustment
"We love being able to support our military parents and families with programs like Baby Boot Camp," said Sheri Burton, Branch Manager of the MCCS New Parent Support Program. "This class provides so much more than instruction. It's about creating a supportive community where parents can share their experiences, learn from each other, and support one another long after class is over."
To help parents as they navigate life with their newest family member, class participants will receive free baby gear -- including a Graco® Pack 'n Play® and diapers -- upon completion of the class.
Baby Boot Camp is just one of the free services offered through the MCCS New Parent Support Program. To learn more about the program or register for an upcoming class, visit lejeunenewriver.usmc-mccs.org/npsp.
New Parent Support Program is sponsored by Blue Cross Blue Shield FEP Vision. MCCS Sponsor. No Federal or DoD endorsement implied.